FORWARD
TOGETHER
Annual Report 2022
ESR Yokohama Sachiura Distribution Centre, Japan
DELIVERING RECORD HIGHS AND
Rendering of Moorebank Logistics Park, New South Wales, Australia
LASER-FOCUSSED ON BUSINESS
TRANSFORMATION AND SIMPLIFICATION
ESR Amagasaki Distribution Centre, Japan
INVESTMENT
Our investment platform includes completed properties held on our balance sheet, our co-investments in the funds and investment vehicles and the public REITs we manage, as well as other investments.
FUND MANAGEMENT
We manage a broad range of funds and investment vehicles that invest in a diverse portfolio of premium real assets in various stages of the property life cycle, providing a single interface with multiple investment opportunities for our capital partners.
NEW ECONOMY DEVELOPMENT
Our New Economy development platform with an end-to-end integrated suite of technical capabilities and services covers every stage of the development cycle including land sourcing, design, construction and leasing.
ESR is APAC's leading real asset manager powered by the New Economy. On the back of the accelerating advancement, broad-based adoption and high frequency usage of technology, we are witnessing a once-in-a-multi-generation change in real estate and our vision is to deliver a fully integrated solution to leading global capital partners and customers. As a part of this continuous pursuit, we will leverage our scale, extensive offerings, capabilities and resources to provide a suite of best-in-class real estate development products and real asset investment solutions that spur meaningful, long-term sustainable growth of the business, the economy and the environment. We are fully focussed on contributing to a positive impact for our employees, customers, investors, capital partners and the communities around us.
Visit www.esr.com for more information.
SPACE AND INVESTMENT SOLUTIONS FOR A SUSTAINABLE FUTURE
ESR's landmark acquisition of ARA Asset Management ("ARA") enables us to capitalise on collective experience and expertise to further strengthen the Group's business in diverse and dynamic ways. The addition of LOGOS, ARA's subsidiary which is a logistics and data centre specialist, cements ESR's position as the region's largest New Economy real estate platform in Asia Pacific.
FY2022 Financial Highlights
Notes:
Adjusted EBITA excludes amortisation of intangibles and transaction costs relating to ARA; and share of certain associates' fair value on investment properties and financial assets at fair value through profit or loss and financial instruments in relation to certain Associates; as well as share-based compensation expense.
Adjusted PATMI/EPS excludes amortisation of intangibles, transaction costs and share-based compensation expenses relating to ARA; share of certain associates' fair value on investment properties and financial assets at fair value through profit or loss and financial instruments.
The Board of Directors declared an interim dividend of HK$12.5 cents (approximately (1.6 US cents per share) per ordinary share and recommended a final dividend of HK$12.5 cents (approximately (1.6 US cents per share) per ordinary share for the financial year ended 31 December 2022, amounting to a total of approximately US$141 million for FY2022.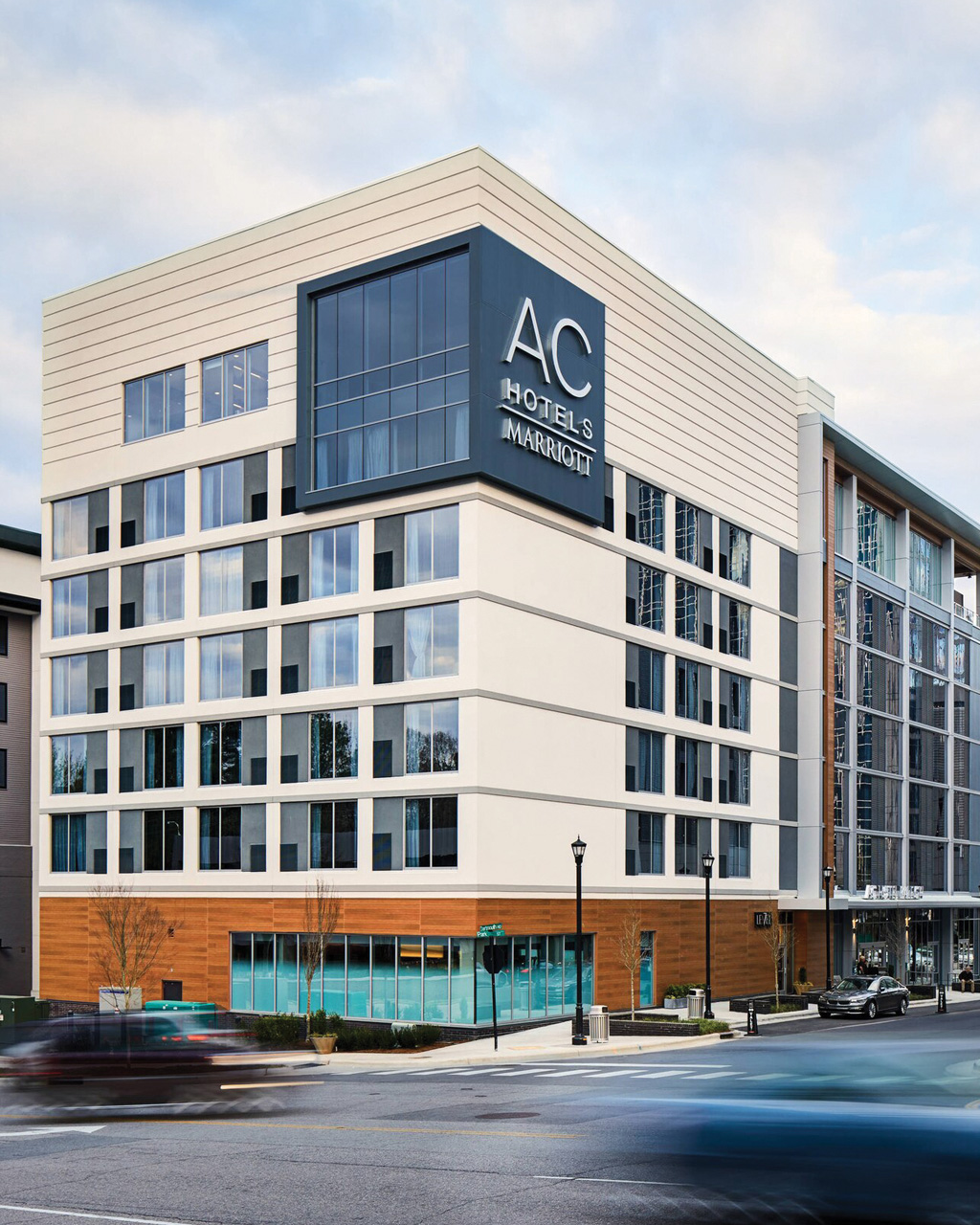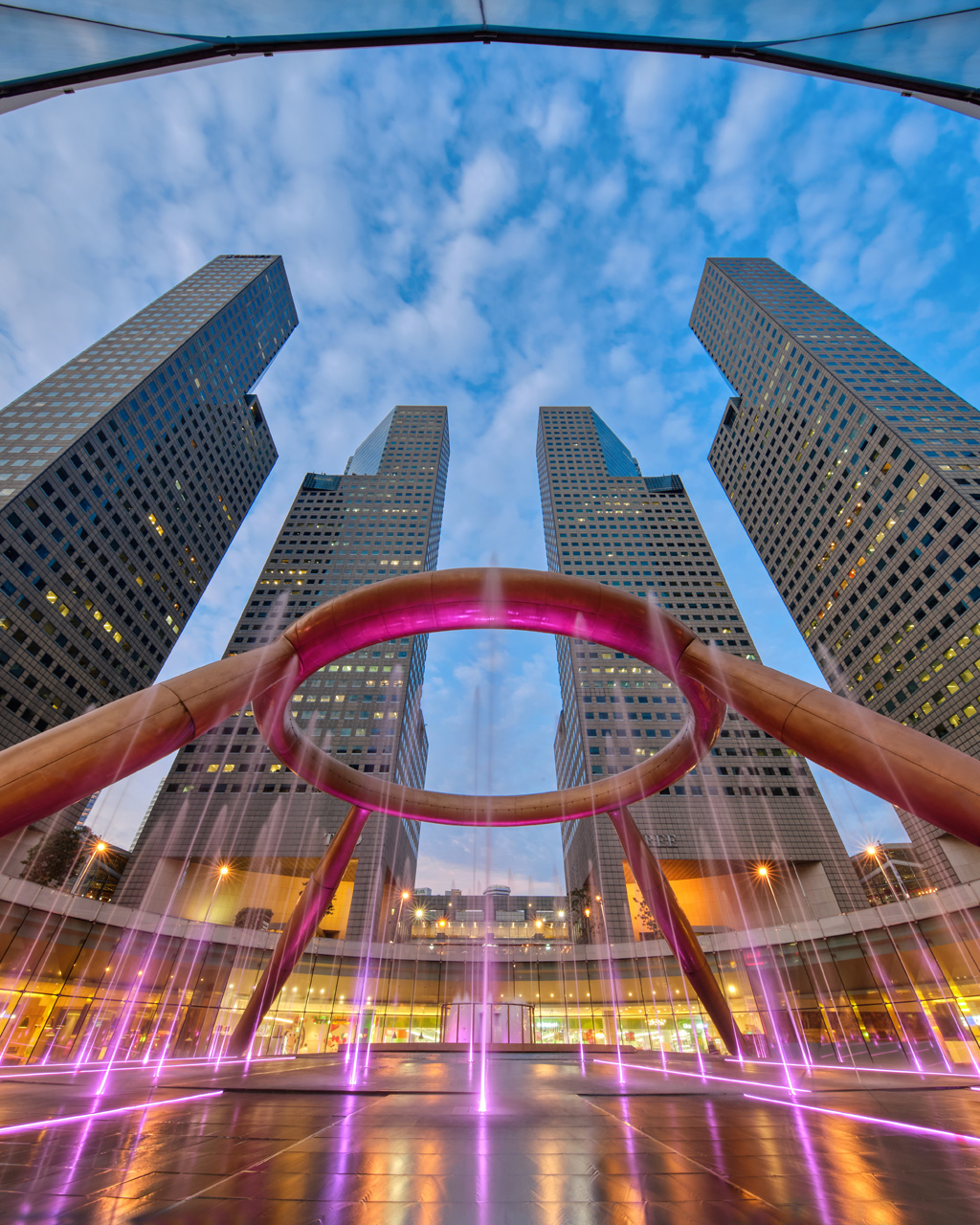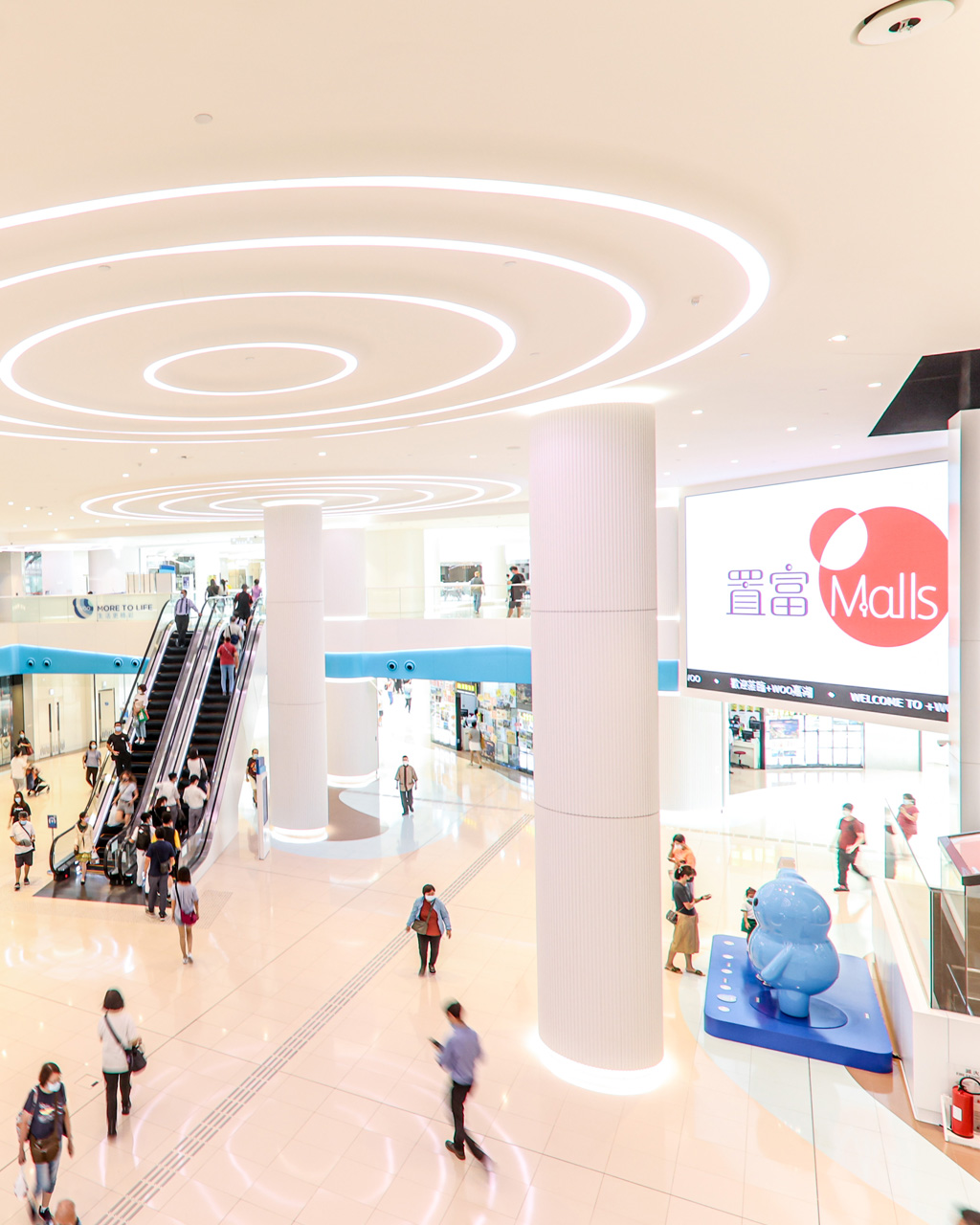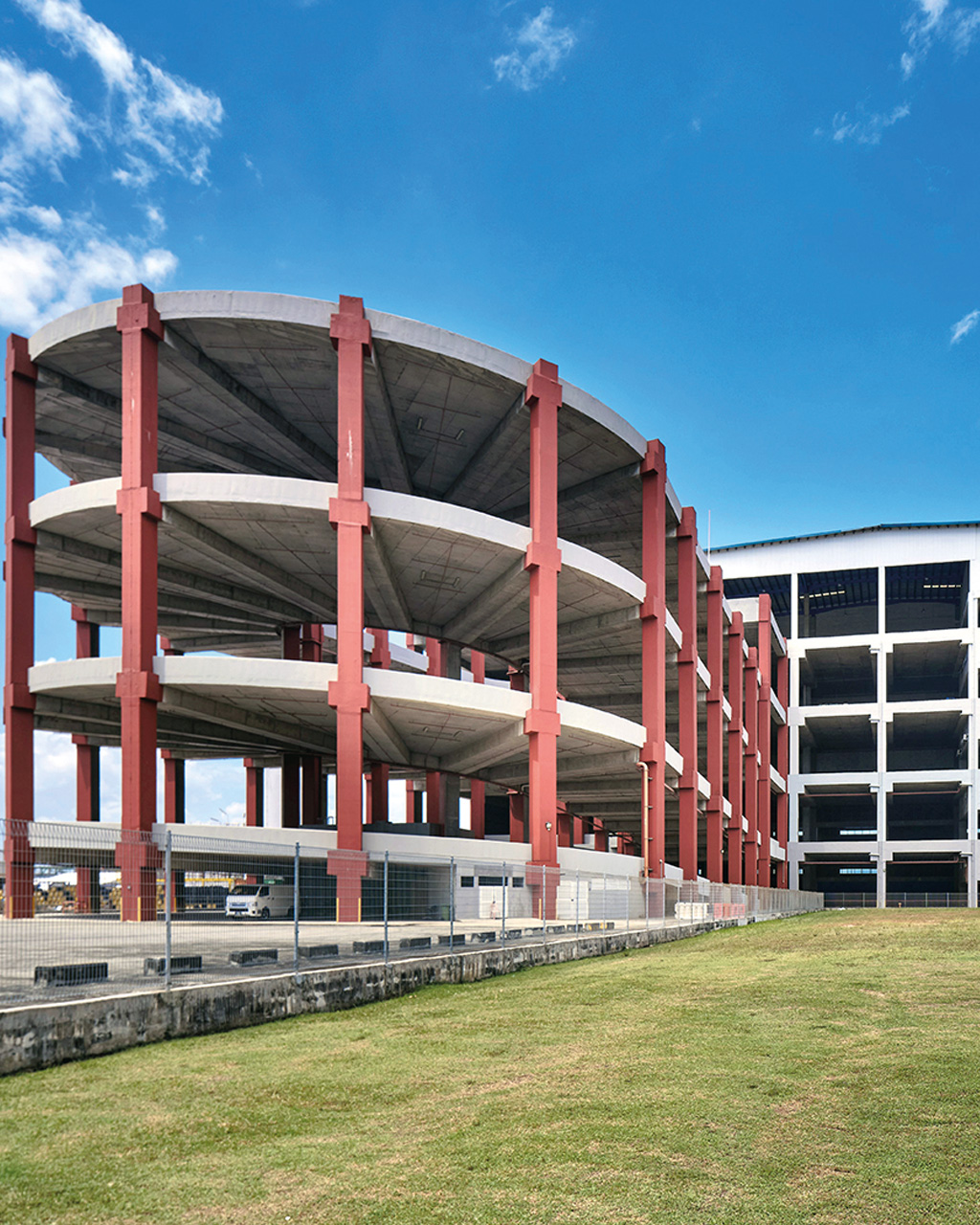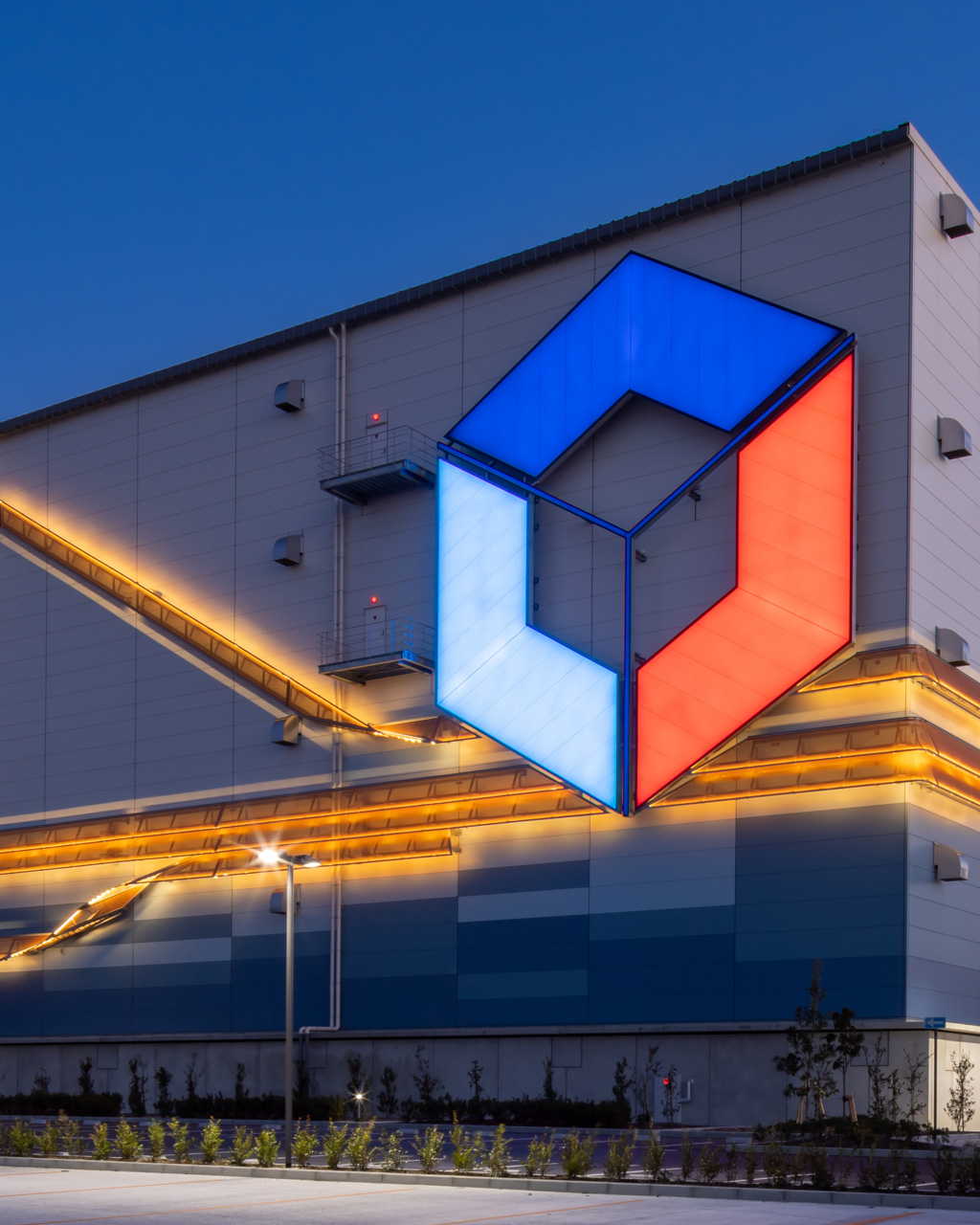 Dear Unitholders,
‍
We started the year with an air of optimism having benefited from the accelerated growth of e-commerce and buoyed by green shoots of a recovery in late 2021. However, as the year progressed, challenges to the operating environment increased with several uncertainties in play. Geopolitical issues and supply chain disruptions arising from the Ukraine-Russia War fuelled the energy crisis, increasing the cost of energy and inflationary pressures on labour, materials, and services globally. In response to soaring inflation, central banks raised interest rates aggressively to curb demand in the near term. These developments had broad impact across economies and businesses, elevating the risk of a global recession.
Amidst this backdrop, we continued to take strategic steps to enhance our resilience and agility, positioning ESR-LOGOS REIT as a leading New Economy and Future-Ready APAC S-REIT, through the completion of the successful merger with ARA LOGOS Logistics Trust (now known as ALOG Trust)("ALOG") in April 2022 by way of a trust scheme of arrangement (the "Scheme"), and took further steps to focus our footprint in developed and mature markets that provides us with scale and presence — Singapore, Australia and Japan.
With 82 modern properties covering approximately 2.3 million sqm of gross floor area ("GFA"), we are better positioned to engage tenants in New Economy industries with strong tailwinds given the continued deep economic structural trends that are having a profound impact on the way goods are produced, delivered and consumed, thus pushing demand towards New Economy assets like logistics and high-specs properties. The future of e-commerce is expected to remain bright over the next few years, albeit at a slower pace as compared to the past two years. Market estimates indicate that approximately 200 million sqm of additional e-commerce-dedicated logistics space will be required globally over the next five years to support the growth of global retail e-commerce1. Furthermore, supply chain security is expected to be a major driver of demand for well-located quality warehousing spaces as companies continue to transition from 'Just-in-Time' to 'Just-in-Case' business strategies.
As a result, FY2022 gross revenue reached a record high of S$343.2 million, an increase of 42.3% from S$241.3 million in FY2021. The increase was primarily due to contributions from our enlarged portfolio after the merger with ALOG which was completed in April 2022. Amount available for distribution in FY2022 increased 54.8% to S$177.1 million, from S$114.4 million a year ago. With the strong performance, we provided Unitholders with a FY2022 distribution per unit of 3.000 Singapore cents.
‍
A NEW ECONOMY FUTURE-READY APAC S-REIT
During the year, we successfully executed on our 4R strategy: Rejuvenate, Recycle, Recapitalise, and Reinforce, to enhance the quality of ESR-LOGOS REIT's portfolio and increase our exposure to the high-growth New Economy sector.
As at 31 December 2022, we have a portfolio of 82 quality and diversified assets (excluding 48 Pandan Road held through a joint venture) across key gateway markets, comprising 61 assets in Singapore, 20 in Australia and one in Japan. Including our investments in three property funds, ESR-LOGOS REIT closed the year with total assets of S$5.7 billion, compared with S$3.3 billion as at 31 December 2021.
On the back of sustainable demand and tight supply of modern quality warehouse spaces in our markets amidst our continued Asset Enhancement Initiatives ("AEIs") and redevelopments, portfolio occupancy remained high at 92.7%, compared with 92.0%2 in the previous financial year. Leasing remained robust as we secured 516,501 sqm of total leases in FY2022, comprising 373,650 sqm of renewed leases and 142,851 sqm of new leases. As testament to the strength of our leasing teams, we realised average positive rental reversions of 11.8%, compared to -1.7%2 in the previous financial year. The strong rental reversion is broad-based with the Logistics (+15.7%) and High-Specs (+12.3%) segments driving the reversions.
‍
Portfolio Rejuvenation through Acquisitions, Redevelopments and AEIs
Our rejuvenation strategy covers three key areas: (1) acquisitions of quality value-accretive assets; (2) redevelopment of older-specs assets into modern and future-ready properties; and (3) AEIs to repurpose and rejuvenate dated assets to suit the demands of the New Economy.
As testament to the investment and asset management expertise and abilities of the ESR-LOGOS REIT Manager, we successfully rejuvenated our portfolio towards modern, in demand and scalable assets, ensuring their relevance to the needs of businesses in New Economy sectors. As at 31 December 2022, New Economy assets of Logistics and High-Specs spaces accounted for 62.8% of our total portfolio, a significant increase from 41.5%2 as at 31 December 2021.
In FY2022, we completed the AEI of 53 Peregrine Drive in Australia which added a new 10,115 sqm warehouse with a 16,220 sqm container-rated hardstand for A$19.2 million. Through this development, we secured the tenant at the asset for a long 13.7-year lease term.
Currently, we have three ongoing AEIs and redevelopments which present immediate organic growth opportunities:
16 Tai Seng Street is undergoing enhancement to maximise its plot ratio. At a cost of approximately S$32.0 million, the works will increase GFA by approximately 2,793 sqm, bringing the total GFA to approximately 22,800 sqm. The AEI is expected to complete in 1Q2024 and deliver an estimated yield-on-cost of approximately 6.0%.
7002 Ang Mo Kio Ave 5 is also undergoing enhancement to maximise its plot ratio. At a cost of approximately S$53.3 million, the AEI will deliver an additional multi-tenanted high-specs building with a GFA of 24,600 sqm suitable for advanced manufacturing, info-comm and data centre tenants. The AEI is expected to be completed in 3Q2023 with an estimated yield-on-cost of approximately 7.1%.
21B Senoko Loop is currently undergoing a two-phase built-to-suit redevelopment to transform the property from a general industrial building to a high-specs property. Phase 1 is expected to complete in 1H2023 and Phase 2 is expected to be completed in 1Q2024. At a cost of approximately S$38.5 million, the AEI will deliver an estimated yield-on-cost of approximately 6.6%.
‍
Recycling Capital through Divestments of Non-Core Assets
Our second strategy allows us to recycle our portfolio by divesting non-core assets which are relatively smaller in size and/or have relatively short land tenures with limited redevelopment potential. Funds raised through the sale of non-core assets will be channelled to pare down our debt levels or be redeployed towards higher quality assets which cater primarily to the New Economy sector.
In FY2022, we announced the divestments of five non-core properties that were executed at a premium of 14.9% to fair value. These non-core properties comprised 28 Senoko Drive, 3 Sanitarium Drive, 2 Jalan Kilang Barat, 49 Pandan Road and 70 Seletar Aerospace View. Four of the divestments have been completed and the divestment of 70 Seletar Aerospace View is slated to be completed in 2Q2023.
Looking ahead, we have also identified a portfolio of non-core assets valued at up to S$450 million for divestment over the next 12 months.
‍
Recapitalising Our Balance Sheet for Future Growth
As part of our proactive approach to capital management, we closed the year with a gearing level of 41.8% and an all-in cost of debt of 3.66%. We have a well spread-out and staggered debt maturity profile with a weighted average debt expiry of 2.9 years and no more than 21% of debt will expire per year over the next three years. Mitigating the volatility of interest rate movements, 72.0% of borrowings are on fixed interest rates with a weighted average fixed debt expiry of 2.0 years.
In FY2022, we also executed several capital raising initiatives to further optimise our capital structure and provide support for our growth strategy. We entered into a S$835.0 million and A$365.0 million unsecured loan facilities agreement in relation to the merger of ESR-REIT and ALOG.
In June 2022, we also successfully issued S$150.0 million 5.50% subordinated perpetual securities, which were issued pursuant to the S$750.0 million Multicurrency Debt Issuance Programme of ESR-LOGOS REIT. In October 2022, we entered into a JPY7.1 billion unsecured loan facility agreement and a JPY12.2 billion secured loan facility agreement for the partial financing of our maiden acquisition in Japan, which we will elaborate on further below. To round off FY2022, we also announced the reset of the distribution rate for the S$150.0 million 4.60% subordinated perpetual securities which were issued pursuant to the S$750.0 million Multicurrency Debt Issuance Programme of ESR-LOGOS REIT in November 2022, as well as the redemption of the S$100.0 million 5.50% subordinated perpetual securities (which were issued pursuant to the S$1 billion Multicurrency Debt Issuance Programme of ALOG) in December 2022.
We maintained a good level of financial flexibility to fund our growth aspirations with a debt headroom of S$858.8 million as at 31 December 2022. We have access to S$320.4 million of committed undrawn revolving credit facilities at attractive margins, which can be utilised to refinance our FY2023 debt expiries of S$230.0 million, thereby reducing interest expense and commitment fees on the revolving credit facilities. ESR-LOGOS REIT remains well supported by 11 local and international banks.
We continue to focus on strengthening our financial position and preserving Unitholder value over the long-term.
‍
Reinforcing Sponsor Support for Quality Growth
We will continue to rejuvenate our portfolio by leveraging our Sponsor's network, footprint and local expertise with a focus on New Economy assets. ESR Group has a global portfolio of over US$68 billion in New Economy assets, providing us with an executable asset pipeline. This is a significant competitive advantage as quality modern logistics assets continue to be scarce across major logistics markets globally amidst increasing competition and the comparative advantage of private equity funds for such assets.
As testament to our ability to tap into our Sponsor's quality portfolio, we realised our maiden entry into Japan with the acquisition of ESR Sakura Distribution Centre ("ESR Sakura DC") from ESR Group for S$169.8 million (JPY17,800 million) in October 2022. With net lettable area of 81,507 sqm, the 5-storey modern freehold logistics property will set the foundation for us to ride on the strong logistics growth trends in the Greater Tokyo area.
While we enjoy good access to our Sponsor's portfolio, we will continue to exercise prudence in our investment process. We will continue to focus on high-quality New Economy assets in scalable markets where we are able to leverage ESR Group's real estate platform and local expertise, to achieve value add to our Unitholders.
‍
OUR ESG COMMITMENTS
The Board and Management team have outlined in this year's Sustainability Report our longer-term ESG targets and aspirations which are built on the United Nations' Sustainability Development Goals and aligned with the ESG objectives of our Sponsor. Post merger with ALOG, we introduced new material topics and targets, and removed outdated material topics to better reflect our sustainability ambitions as a larger REIT.
On the Environmental front, we have set goals for the reduction of total energy and water consumption across our multi-tenanted buildings. Cognizant of the challenges posed by climate change to our operations, we are also developing a decarbonisation roadmap for our portfolio.
As at 31 December 2022, there are 11 properties in our portfolio with BCA Green Mark Gold/Gold Plus certifications, as well as one property with LEED Platinum certifications. Moving forward, we target to achieve Green Mark certification for 80% of our buildings by 2030.
On the Social element, we continue to maintain fair employment practices and are a signatory to Tripartite Alliance for Fair and Progressive Employment Practices (TAFEP). We maintain high levels of employee satisfaction and all of our employees received professional training in 2022, covering technical skills related to their functions and other soft skills.
During the year, we co-organised a portrait taking session for the elderly from low-income families in Kembangan Chai Chee together with Kampong Chai Chee Community Centre, as well as provided a space at ESR BizPark @ Chai Chee for the operation of Kidzcare Tuition Centre as part of our ongoing efforts in supporting disadvantaged youth in partnership with Kembangan-Chai Chee (KCC) Youth Network. We also provided sponsorship for the SportCares Community Futsal Programme, a structured programme to keep youths at-risk off the streets and bring about holistic behavioural changes through sports.
On the Governance front, we continue to uphold high standards of corporate governance to ensure ESR-LOGOS REIT is aligned with best practices and is responsive to change. We value Board and Management team diversity and are committed to zero lapses in corporate governance. Having experienced the disruptions brought about by the pandemic, we continue to ensure that procedures and business continuity plans are in place for preparedness and resilience.
‍
OUTLOOK
The multitude of macroeconomic and geopolitical challenges are expected to carry into 2023 with recession expected to set into two of the largest economies — U.S. and Europe. Supply chain disruptions and continued interest rate hikes will affect economic sentiments, trade, financial and business activities which will impact companies along the value chain, demand for space, rental growth, and operating costs.
On a positive note, in the medium to longer term, the depth and pace of economic structural trends are expected to continue benefiting ESR-LOGOS REIT as demand trends towards New Economy assets in the logistics and high-specs segments. The opening up of China's borders is expected to help alleviate the supply chain disruptions and ease inflationary pressures.
ESR-LOGOS REIT remains focused on our continued efforts to optimise the value of our portfolio, ensuring our capital structure remains sound to tide us through these difficult times and leverage on the deep economic structural reforms for sustainable growth. Despite the potential uplift in the medium to longer term with our New Economy pivot, in the short term, we may expect uneven distribution growth as we continue to rejuvenate and recycle our assets with AEIs, redevelopments and divestments, coupled with continued cost pressures. We remain cautiously optimistic given the progress that we have made with our 4R strategy and in transforming ESR-LOGOS REIT into a leading New Economy and Future-Ready APAC S-REIT.
We continue to transform and enhance ESR-LOGOS REIT for the benefit of Unitholders with long-term horizons.
‍
A WORD OF APPRECIATION
Following the completion of the merger with ALOG, Mr. Ooi Eng Peng and Mr. Tong Jinquan retired as Non-Executive Directors on 1 July 2022 and 29 July 2022 respectively. Mr. Khor Un-Hun stepped down as Independent Non-Executive Director on 2 August 2022, while Mr. Philip Pearce stepped down as Non-Executive Director and was appointed as Alternate Director to Mr. Jeffrey Perlman, Non-Executive Director on 3 June 2022. On behalf of the Board, we would like to extend our heartfelt appreciation to Mr. Ooi, Mr. Tong and Mr. Khor for their invaluable contributions during their tenure of service.
On 3 June 2022, we welcomed Mr. Nagaraj Sivaram as Independent Non-Executive Director. A Chartered Accountant by training, Mr. Sivaram has extensive experience in auditing listed companies in the logistics and real estate industries. On 1 July 2022, Mr. Trent Iliffe was appointed as Non-Executive Director, bringing with him significant experience, expertise and network in the real estate space across Asia including Australia. We welcomed Dr. Julie Lo as Independent Non-Executive Director on 1 November 2022. Dr. Lo comes with extensive legal experience in the public healthcare sector and with global companies. Mr. Sivaram, Mr. Iliffe and Dr. Lo continue to provide further depth and diversity to the competencies and skillsets of the Board.
On behalf of the Board and Management team, we would like to extend our heartfelt appreciation to our Unitholders, our Sponsor, our tenants and our partners for their loyalty, trust and continued support. We would also like to thank our dedicated employees for their resilience and tenacity in implementing our strategies to deliver quality returns for Unitholders over the longer-term.
‍
Sincerely yours,
STEFANIE YUEN THIO
Independent Non-Executive Chairperson
ADRIAN CHUI
Chief Executive Officer and Executive Director
‍